We are loking for #cleantech Business Partners
who will sell our cleantech-services, -projects and -products with us.
If you are or would be
Reseller (Wiederverkäufter)

Dealer (Händler)

Licensee (Lizenznehmer)

Startup Company (Neugründung)

Companies (Unternehmung)

Self-employed or employed

(Selbständig oder Angestellt)

Influencer, Affiliater, Journalist

&

Mediator (Vermittler und Meinungsmacher)
and share our passion for #Cleantech-Services, -Projects and -Products don't hesitate to contact us.
Our goal of expand­ing our client net­work, span­ning across the World, can only hap­pen with the right busi­ness part­ners. If you feel you've got what it takes, we invite you to become part of the next chap­ter of the cleantech-cube.org suc­cess sto­ry and sell our clean­tech prod­ucts, projects, ser­vices and know how in your region and coun­try togeth­er with us.
HOW DO I Become #clean­tech Busi­ness Part­ner?
If you are inter­est­ed in learn­ing more about becom­ing an Busi­ness part­ner or would like to start the process, please fill out the appli­ca­tion form below and one of our devel­op­ment spe­cial­ist will con­tact you to answer any ques­tions you may have and guide you through the process of becom­ing an busi­ness part­ner.
Appli­ca­tion for Become #clean­tech Busi­ness Part­ner:
Für mehr Infor­ma­tio­nen, bitte Bild anklick­en
myCleantechSmart-me Smart Home
&

Grid™ für

ALLE

— smart-me Cloud

&

App

KOSTENLOS

&

Energiemessgeräte Hardware ab…

K20190301-00-D10 Let's devel­opp your renew­able project togheter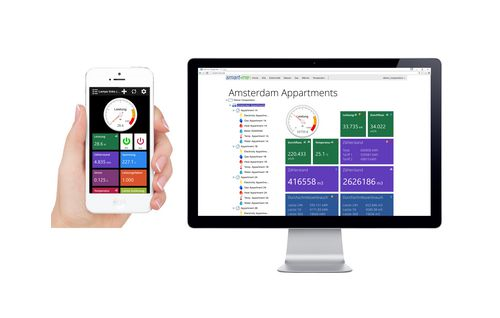 Automa­tisieren und ver­wal­ten Sie alle Ihre elek­trischen Geräte mit ein­er einzi­gen, ein­fach zu bedi­enen­den App. smart-me bringt Ihre Pho­to­voltaikan­lage, Boil­er, Wärmepumpe und andere Energie­ver­brauch­er und-Erzeuger im Gebäude auf ein­er Plat­tform zusam­men, sodass Sie Energie schlauer nutzen. Fol­glich sehen Sie live, welche Geräte ger­ade an- oder aus­geschal­tet sind und wie viel Strom sie jew­eils ver­brauchen.
0.0 — smart-me Auf­bau, Inbe­trieb­nahme und Mon­tage­ser­vice — schlüs­selfer­tig
1.0 — smart-me

PLUG

CH

—

EU

—

UK

—

USA

— Funksteck­dose — Mul­ti­funk­tion­s­gerät · Bidi­rek­tionales Energie- und Leis­tungsmess­gerät · Tem­per­aturmess­gerät · Fern- und Zeitschal­ter
2.0 — smart-me M-BUS Gate­way — Inte­gri­ert z.B. Wärme, Wass­er und Gas-Zäh­ler
3.0 — smart-me

METER

1-Phasig — Stromzäh­ler · Steuerzen­trale im Gebäude
4.0 smart-me

METER

3-Phasig — Stromzäh­ler · Steuerzen­trale im Gebäude
5.0 smart-me L+G

MODUL

für L+G

E350

und

E450

— Erweiterung für beste­hende Stromzäh­ler
6.0 smart-me

KAMSTRUP

MODUL

für Omnipow­er — Erweiterung für beste­hende Stromzäh­ler
7.0 Maipu WiFi-Mobile-Hotspot,

3G

Router, ohne

SIM
8.0 smart-me Pro­fes­sion­al Cloud-Ser­vice, einmalig/Zähler